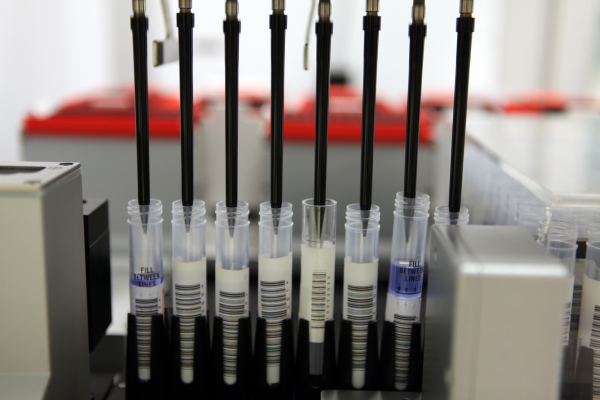 If you've been following our blog or our newsletter, you're probably aware that DNA Genotek has experienced significant growth in our partner program. We've added partners across all categories: genomics service providers, diagnostic service providers and technology vendors.
One of the newest partners to complete this validation process is Precision Biomarker Resources. Precision Biomarker provides automated, high-throughput microarray services to expedite the biologic investigations of pharmaceutical, biotechnology and academic researchers. Their services include: nucleic acid isolation, SNP genotyping, expression profiling, qPCR protocol design and processing, and custom bioinformatic analysis. Precision Biomarker Resources serves as a Genomics Service Provider for investigators working with DNA Genotek's Oragene sample collection system.
Precison Biomarker is also the first partner to provide a special offer to Oragene customers to help them celebrate their successful completion of the partner program requirements. I'm pleased to share this news with you and pass along information about this limited time promotion.
From now until September 30th, 2010, Precision Biomarker Resources will include sales@precisionbiomarker.com. Be sure to include your name, institution and contact information (phone number and e-mail) so that they can contact you if we need any additional information.
What do you think of DNA partners offering special incentives for Oragene customers? Would you like to see more offers like this? If so, leave a comment and let us know.
Photo credit: Alexandra Simms