By Shauna White on Mon, Jan 25, 2010 @ 13:01 PM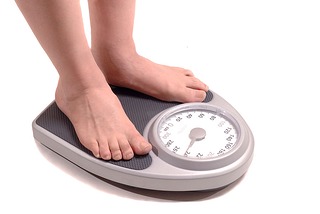 January is the most popular time of year for people to go on a diet or join a gym. Why? Because 'lose weight' is the most popular new year's resolution for both women and men and 'exercise more' follows close behind. So it's no big surprise that we're being bombarded with advertisements for weight loss programs, diet books, gym memberships and exercise equipment. But how many of these options offer a program that includes an analysis of DNA?
Research is helping us understand that for some people, a given exercise or diet effort will yield far less results than it offers anyone else because of what's already coded in their DNA.
Enter Newtopia. Newtopia is a personalized lifestyle plan service designed to reinvent the weight loss industry and optimize health, balance and well-being. Newtopia founder, Jeff Ruby, has worked with some of the best and brightest leaders in wellness and medicine at Canyon Ranch and The Cleveland Clinic. He learned that sustainable weight loss and healthy living is a lifestyle issue that requires the effective combination of nutrition, exercise and behavior management. Jeff brought together an interdisciplinary team of leading experts to build a program that is accessible to those who can't afford an expensive wellness resort or a medical institute -- and he provides this service to people right in their homes.
Newtopia's program combines personal coaching integrating nutrition, exercise and behavior management, lifestyle assessment, personality, wireless monitoring tools and genetics. Newtopia customers are mailed an Oragene kit in which they provide a small saliva sample and return it, by mail, to Newtopia. Newtopia's genetics team analyzes the DNA saliva sample and uses the information to offer each customer a unique profile. The Newtopia genetic testing is designed to reveal genetic tendencies related to weight loss, allowing Jeff and his team to fine tune a personalized program to meet each customer's unique needs.
Newtopia founder Jeff Ruby states "It is often only when a health issue touches you personally that you stop taking good health for granted. For me it was my father's illness with cancer that drew me towards the world of health and well-being. I was astonished to note the lack of day-to-day guidance and services combining nutrition, exercise and well-being to help people live healthy, balanced lives."
Why Oragene•DNA? Newtopia needed a DNA collection product that was easy-to-use, provided high quality and quantity of DNA, could be transported through the mail, and was stable at ambient temperature. Oragene was the only product that satisfied all their criteria.
Newtopia is a unique example of a new and growing service that uses Oragene. We love hearing how our customers are using our products. Do you have a story to tell about how you're using Oragene? If so, let us know. In the meantime, post a comment and let us know what you think of this topic.