By Megan McGrath on Tue, Dec 08, 2015 @ 09:12 AM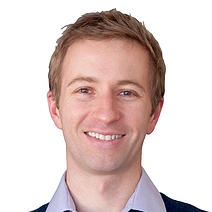 We are excited to announce today that we have appointed Dan Knights, PhD – an expert in machine learning and microbiome analysis – as a scientific advisor to DNA Genotek.
Dr. Dan Knights is a computational microbiologist and a leading authority in the application of machine learning to discovering linkages between the microbiome, environment, and human disease. He is an assistant professor in the Department of Computer Science and Engineering and the Biotechnology Institute at the University of Minnesota. Dr. Knights received his PhD from the University of Colorado under Rob Knight, followed by post-doctoral fellowships at the Broad Institute of MIT and Harvard with gastroenterologist Ramnik Xavier.
"The next generation of microbiome discoveries will require precise algorithms for measuring biomarkers and building predictive models. I am excited to have the opportunity to work with DNA Genotek to help develop these capabilities," said Dr. Dan Knights, PhD.
"Dr. Knights and DNA Genotek share a common goal of developing robust tools and reproducible methodologies for biomarker discovery at scale," said Aaron Del Duca, Vice President of Technology at DNA Genotek Inc. "His contributions to the Human Microbiome Project, as well as his experience mining massive microbiome data sets to predict disease will be invaluable as we integrate our OMNIgene® collection products into our Microbiome-on-Demand™ analysis services. We are very pleased to welcome him as a scientific advisor to our company and look forward to his guidance."
More information on our microbiome products and services can be found on our website here.