By Debra Ereaut on Thu, Oct 06, 2016 @ 15:10 PM
Our excitement is growing as we quickly approach the American Society of Human Genetics (ASHG) meeting in Vancouver, Canada from Oct 18th – 22nd. With so many events scheduled, we understand the importance of early planning to get the most from attending the conference. This blog article highlights our events – and we hope you add one or many of them to your ASHG agenda.
Just for fun and 'games'
Over the past few years, we like to think we've made our booth a fun spot to exchange information by offering interactive games for our visitors, and this year could possibly be the most entertaining yet. Stop by our booth to see for yourself as fellow researchers 'shake their groove gene' with our dance game and watch our highlight reel of the winners from our last contest.
Learn about what's new if you are about to launch a genomics and/or microbiome project.
Customer appreciation
To help your funding dollars go further, we created customer appreciation programs to provide our repeat customers with opportunities to earn free kits. Visit us to learn more about which programs you are eligible for.

Join us at our informative microbiome breakfast session
Join leading microbiome and genetic researchers as they provide an introduction to the human microbiome and share practical advice on integrating human genomics and microbiome data.
From Genome to Microbiome: Leading Microbiome Researchers share Wet Lab and Bioinformatics Best Practices for Optimal Integration of GWAS and Microbiome Data. (Click here for further details)
When:
Thursday October 20th at 7:15AM – 8:45 AM

Where:
Convention Centre, Room 10, East Building

RSVP:
At our booth or through this link.
Guest speakers include:
Elisabeth Bik, Ph.D.
Research Associate, Department of Medicine,
Stanford School of Medicine, Stanford University
www.microbiomedigest.com
Aleksandar D. Kostic, Ph.D.
Assistant Professor, Dept. of Microbiology and Immunobiology
Harvard Medical School, Joslin Diabetes Center
Ran Blekhman, Ph.D.
Assistant Professor, Departments of Genetics, Cell Biology, and Development, and Ecology, Evolution and Behavior
University of Minnesota, Twin Cities
BlekhmanLab.org
Join our OMNI Project research study
For You. For research. For global microbiome discovery.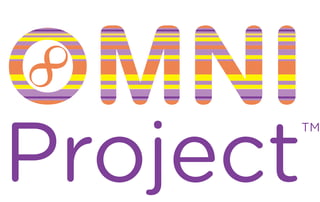 Designed with the intention to help us understand more about the microbiome and the role it plays in health and wellness. We will be recruiting participants at ASHG 2016 for Open Microbiome Network Initiative (OMNI Project); a research study aimed at creating a knowledge base for global advancement of microbiome discoveries.
If you are interested in participating in this study, here's how it works:
Go to the OMNI Project Portal, here to register and consent to participate in this study.
Once you have consented to participate, you will receive a confirmation number.
Bring you confirmation number to booth #624 at ASHG to receive your microbiome collection kit.
Collect your sample and bring it back to our sample return box at booth #624 or mail your sample from within the US with the provided prepaid postage.
Receive an individualized report about your microbiome.
If you have any questions about the OMNI Project please contact omniproject@dnagenotek.com.
Cheat notes to take away
Sign up for breakfast session
Participate in the OMNI research study
Play a game – win a prize
We look forward to seeing you at ASHG in Vancouver.