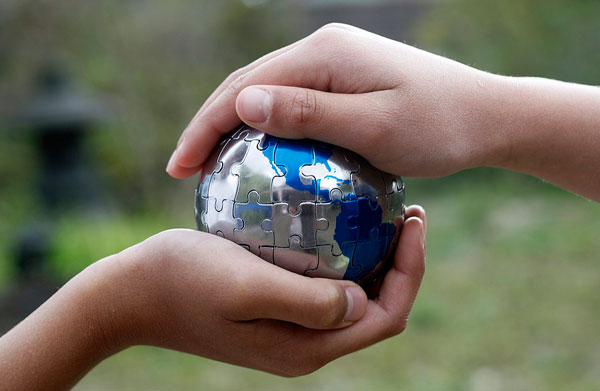 We were recently introduced to an organization at the heart of a movement focused on the fight against HIV/AIDS, tuberculosis and malaria. It's a movement that is designed to end these diseases faster. The organization is called the Global Business Coalition (GBC) on HIV/AIDS, tuberculosis and malaria and DNA Genotek has joined the GBC in its fight to end these diseases. DNA Genotek chose to join the GBC because there is a natural fit between their mandate and our technologies. GBC brings together businesses across various sectors to help fight global epidemics. Our products, designed to enable safe, easy and reliable collection of DNA and RNA samples, are the building blocks to genetic research and analysis of these diseases. The Oragene family of products is unique in that they facilitate research in low-resource settings where these diseases are most prevalent.
John Tedstrom, GBC's president and CEO commented on DNA Genotek's involvement: "DNA Genotek, with its expertise as a leader in enabling genetic research, will be a powerful asset to the Coalition. It is by connecting the technical expertise of companies like DNA Genotek with our partners in government, civil society and the multilateral community that we'll be able to defeat these diseases faster."
Ian Curry, president and CEO of DNA Genotek commented: "Understanding the genetic basis of HIV/AIDS, TB and malaria is critical to discovering new prevention and treatment options. DNA Genotek's Oragene•DNA family of products has facilitated the genetic study of many diseases. It is our hope that our work with the GBC will enable research that may one day lead to the identification of the genes involved in these diseases or genes which cause resistance to treatment so that effective measures can be taken."
Our involvement in the GBC allows us to continue to pursue our goal of enabling worldwide health improvements. We are all looking forward to working with the GBC.
What do you think of initiatives like this? Leave a comment and tell us your thoughts.