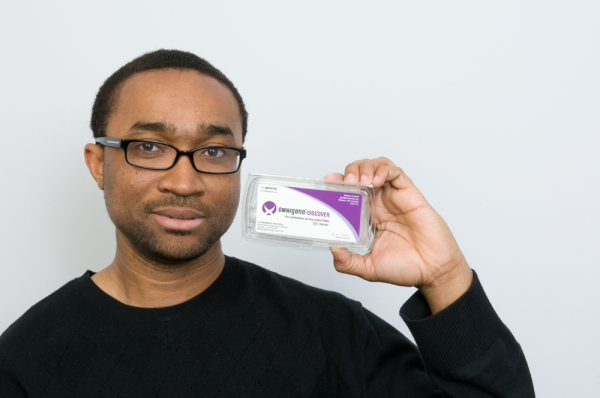 DNA Genotek is pleased to announce the availability of OMNIgene®•ORAL, a new method to collect and stabilize microbial DNA. Academic and clinical researchers now have access to an easy-to-use and non-invasive method to collect and stabilize microbial DNA for molecular detection and analysis of pathogens.
Diseases caused by bacteria, viruses, fungi and parasites are major causes of death, disability, and social and economic disruption for millions of people. Approximately 15 million people die each year due to infectious diseases – nearly all live in developing countries. [1]
OMNIgene•ORAL provides long-term stability at ambient temperature, facilitating storage and transportation of samples from collection to analysis at the lab. Samples collected with OMNIgene•ORAL are stabilized at the point of collection, preventing nucleic acid degradation prior to processing. This ensures that the outcome of the sample processing is truly representative of the situation at the time of collection. The product is ideally suited for large scale sample collections or in low resource settings where the cost and logistics of cold chain storage and transportation are a challenge.
According to Dr. Vincent Descamps of the Bichat Claude Bernard Hospital in Paris, "The majority of my work revolves around Drug Reaction with Eosinophilia and Systemic Symptoms, or DRESS, a rare and dangerous reaction to a range of common medicines which may be linked to the reactivation of the herpes viruses (HHV-6, HHV-7, CMV, EBV). OMNIgene•ORAL is proving to be an effective tool for the collection and detection of the human herpes virus in oral samples. The DNA collections with OMNIgene•ORAL are easy and painless for the participants, and provide a viable alternative to blood collections. Having the option of using a non-invasive saliva collection device to detect the presence of the herpes virus in patients suffering the drug reaction may provide ways to treat and possibly stop it becoming more severe, or even fatal."
"Academic and clinical researchers study a wide variety of infectious diseases in a diverse set of scenarios. The availability of a non-invasive sample collection method for molecular detection and analysis of microbial DNA improves their access to patients in any setting in every geography around the world," said Ian Curry, president and CEO, DNA Genotek Inc. "The feedback from our initial customers has been excellent and the potential impact of OMNIgene•ORAL on the infectious disease research market is very exciting."
To request a trial kit of OMNIgene•DISCOVER, click here or email us at info@dnagenotek.com.
[1] World Health Organization. (2008) WHO global burden of disease: 2004 update.