2011-06-27
On June 22, 2011, Principal Investigator and professor of human genetics, pediatrics and urology at UCLA, Dr. Eric Vilain and his team of researchers revealed the results of their study titled "Epigenetic Predictor of Age". In this study, the research team demonstrated that a person's age could be reliably predicted from the DNA in saliva samples collected with Oragene using methylation patterns.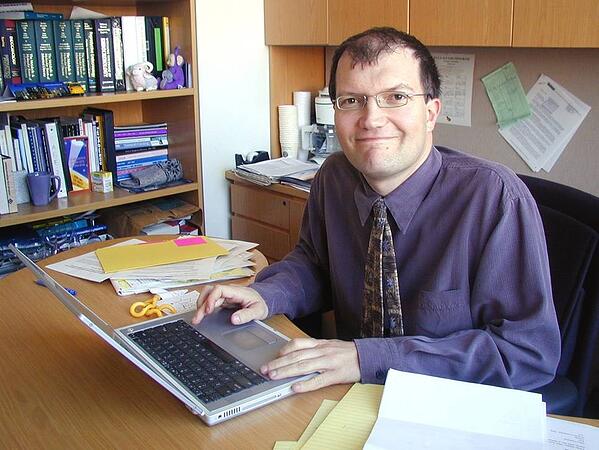 Why is this important? These findings could facilitate the development of new forensic tools or be useful in medical situations where an individual's biological age differs from the chronological age.
"With just a saliva sample, we can accurately predict a person's age without knowing anything else about them," said Dr. Vilain.
Saliva was collected using Oragene collection kits from 34 male identical twin pairs. Collection was conducted via the mail as well as in the clinic. Genomic DNA was prepared using DNA Genotek's prepIT•L2P product which is optimized for DNA extraction from Oragene samples. The researchers analyzed the saliva-based DNA on the Illumina HumanMethylation 27 array.
"Methylation's relationship with age is so strong that we can identify how old someone is by examining just two of the 3 billion building blocks that make up our genome," said first author Sven Bocklandt, a former UCLA geneticist.
It's exciting for everyone at DNA Genotek to see how our customers translate their work into innovative new technologies like UCLA's newly patented test based on this research. We congratulate Dr. Vilain and his team on this ground breaking work.