2011-07-26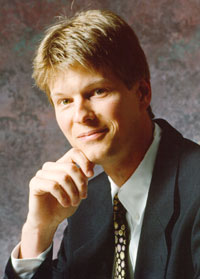 As a valued customer of DNA Genotek, I wanted to share some exciting news with you. On July 26, 2011, OraSure Technologies announced that it will be acquiring DNA Genotek. This acquisition will have a positive impact on both entities and most importantly to you, our customer. A copy of the press release that has been issued regarding the transaction can be viewed here. DNA Genotek will operate as a wholly-owned subsidiary of OraSure Technologies and will maintain all of its operations in Ottawa,Canada. OraSure has stated that DNA Genotek's development and launch of innovative products has been driven by a talented and dedicated group of employees. They intend to keep our team and structure in place and are committed to growing our business by continuing to deliver industry-leading solutions for our customers. The acquisition was completed on August 17, 2011 and DNA Genotek is now a subsidiary of OraSure Technologies, Inc.
DNA Genotek and OraSure share a common capability and passion to develop best-in-class, oral fluid-based collection and testing solutions. OraSure targeted entry into the large and growing molecular diagnostics market and views this acquisition as a key component in executing on its strategy. The acquisition will strengthen OraSure's leadership in oral fluid diagnostics by providing a complementary portfolio of products that enable easy and reliable collection, stabilization, transportation and storage of high quality nucleic acid (DNA and RNA) samples.
OraSure is a leader in the development, manufacture and distribution of oral fluid diagnostic devices and other technologies designed to diagnose critical medical conditions and diseases. Its innovative products include rapid tests for the detection of antibodies to HIV and HCV at the point of care and testing solutions for detecting various drugs of abuse. OraSure's products are sold globally to various clinical laboratories, hospitals, clinics, community-based organizations and other public health organizations, distributors, government agencies, physicians' offices, and commercial and industrial entities.
Thank you for your ongoing support and we look forward to continuing to provide you with the highest quality products and services. Please do not hesitate to contact either myself or your sales representative should you have any questions or concerns.
Warm regards,Ian Curry, President and CEO, DNA Genotek Inc.