2023-07-18
Like last year, this year's annual European Society of Human Genetics (ESHG) conference was a hybrid event, taking place both virtually and in-person in Glasgow, Scotland, U.K. from June 10-13, 2023. ESHG is a distinguished conference, with thousands of registered attendees. This conference provides an international platform for the discourse of advances in human genetics with various representatives from both academia and industry. In total, 168 abstracts were selected for platform presentations, and roughly half (56%; 91 abstracts) were presented by early career award candidates.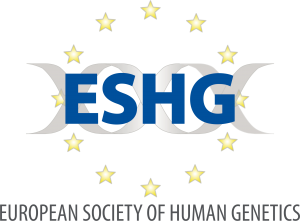 DNA Genotek Inc., a subsidiary of OraSure Technologies, Inc.—was excited to be on-site at the conference and we were thrilled to be able to learn from the platform and poster presentations! For those unable to attend, or anyone who would like a reminder about the conference from our point of view, please see the summary below highlighting some of our takeaways from the meeting.
Challenges for the implementation of pharmacogenetics
At ESHG 2023, the concept of pharmacogenetics was explained using a schematic diagram by distinguished Professor Julie A. Johnson (Pharm.D.) from the University of Florida, U.S.A. Currently, for many diseases, people who are diagnosed as having the same disease are grouped together in terms of their drug treatment. The clinical potential of pharmacogenetics lies in our use of genetics and other biological information to categorize people into different groups:
People who are predicted to respond well to a drug

People who are predicted to respond poorly (or not at all) to a drug

People who are predicted to have an increased toxicity risk (i.e., these people need a lower dose or perhaps a different drug)
Several additional presentations at ESHG 2023 highlighted pharmacogenetics. These included Professor Henk-Jan Guchelaar's (Leiden University Medical Center) presentation discussing the results of the European-based PREPARE study that aims to prevent adverse drug reactions and Dr. John McDermott's (University of Manchester) presentation on the development of a pharmacogenetic service for the National Health Service called the PROGRESS Programme. An additional workshop discussed the implementation of pharmacogenetics and featured several experts, testimony from advocates, and a debate on the pros and cons of implementation.
Prior to practical implementation, the field presently faces several challenges. First, more discovery research is needed to identify genetic variants that influence drug response. Second, a database of this information and specific tools will need to be developed. Third, the actual implementation of this concept into the clinic will come with its own set of barriers and challenges that will have to be overcome. Finally, it will be critical to document the impact of incorporating pharmacogenetic information on clinical outcomes for patients.
From newborns to adolescents to adults—beneficiaries of genomic research
Multiple presentations at the conference touched on the ethical question about whether researchers should routinely return genomic results to patients. From an audience poll taken at the ESHG conference, the consensus seemed to be that most of the audience (84%) believed that genomic research results should be returned routinely, but only with an individual's explicit consent. This notion of consent also leads us to the question of who truly benefits the most from the return of genomic research?
Beneficiaries of genomic research return can include a broad range of individuals, from new parents desperate for guidance and willing to use exome sequencing for prenatal screening, to children/adolescents diagnosed with cancer and enrolled in advanced oncology treatment programs that utilize genomic sequencing to guide therapeutic decision-making. Another major group that could benefit from genomic sequencing that was heavily discussed at the conference was newborns.
In one of the workshops, several experts explored the ethical issues and practical challenges in implementing genomics into newborn screening programs. Several aspects were discussed, including the technical issues and limitations of using genomics in a newborn screening setting.
Medical genomics, sequencing, and sample collection industries check-in
In addition to academic research presentations, ESHG 2023 also had multiple in-person representatives from various biotechnology companies. The DNA Genotek Inc. team was thrilled to be able to interact in-person with the human genetics research community at ESHG 2023. Several attendees stopped by our DNA Genotek booth, and we discussed a range of topics including the benefits of saliva for sample collection in a variety of research and discovery projects, including population health. We also spoke about the newly launched OMNIgene™•SALIVA DNA and RNA device which allows the collection of human and microbial DNA and RNA from a single saliva sample.
As a company, DNA Genotek is also proud to offer products that support clinical and/or basic research needs. If you are interested in exploring or expanding your DNA or RNA sample collection abilities, learn more about our products on our website or send us an email at info@dnagenotek.com. Click the button below to request a free sample of any device on our website!